Energy-efficient type heat trecing
Heating cables can be used at home for floor heating, roof and gutter de-icing and pipe freeze protection.
For the whole solutions about heat tracing
Self-regulating heating cable is safest and cleanest heating element for residential application.
How to maintain Gutter in winter season
In the winter, It prevents icedam and drainage hole blockage by making ice water drain smoothely.
Heating Cable in Residential
Thermal management is very important for safe and pleasant residential environment. However, unnecessary expenses due to the inefficient energy use is always a burden to its users. Applying more efficient system with self-regulating heating cable provides its users with best solution for thermal management.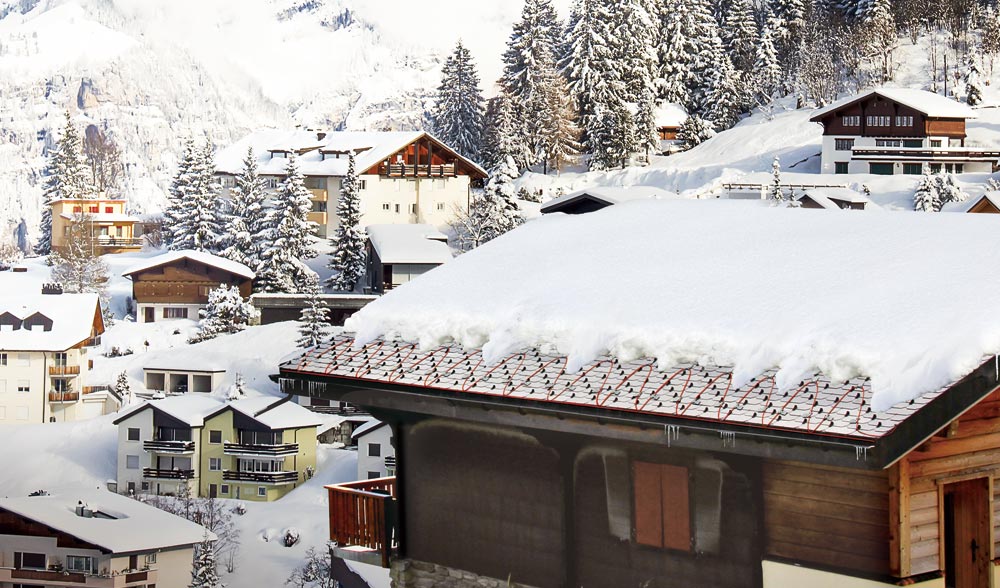 Self-regulating heating cable converts electric energy to thermal energy without generating pollutants such as dust, noises and carbon dioxide. In addition, self-regulating heating cable is energy efficient and safe heating material without local overheating or burning since it regulates heat generation value by itself.